The holidays are quickly approaching! Yayyyy!
This post was inspired by a stroll through Anthropologie today- their Christmas decorations are to die for and totally put me in the Christmas spirit! I am so excited for the holidays and so happy and so thankful that I have so much time off to spend with friends and family this year- something that I know will change next year so gotta soak it all up while I can!!
These are a few items I have been lusting over- hope you like them too!
So without further ado….
A Parisian perfumery trying to recreate memories based on scent… including but not limited to "Beach walk," "Lazy Sunday Morning,"  "Lipstick On," – it's amazing how accurate the scents are!
My favorite by far was "Flower Market," which brought me back to strolling through the flower markets along the Seine in Paris with my mom.
Especially in the wake of this crazy election. The illustrations are beautiful and the topic is inspiring. Great for kids but also a wonderful coffee table addition. My favorite page features Elizabeth Blackwell, MD- the first woman to achieve a medical degree in the US.
3. Basically anything/ everything from Anthropologie..
Especially from their Party Shop …. my goodness
Including these amazing Constellation crew socks.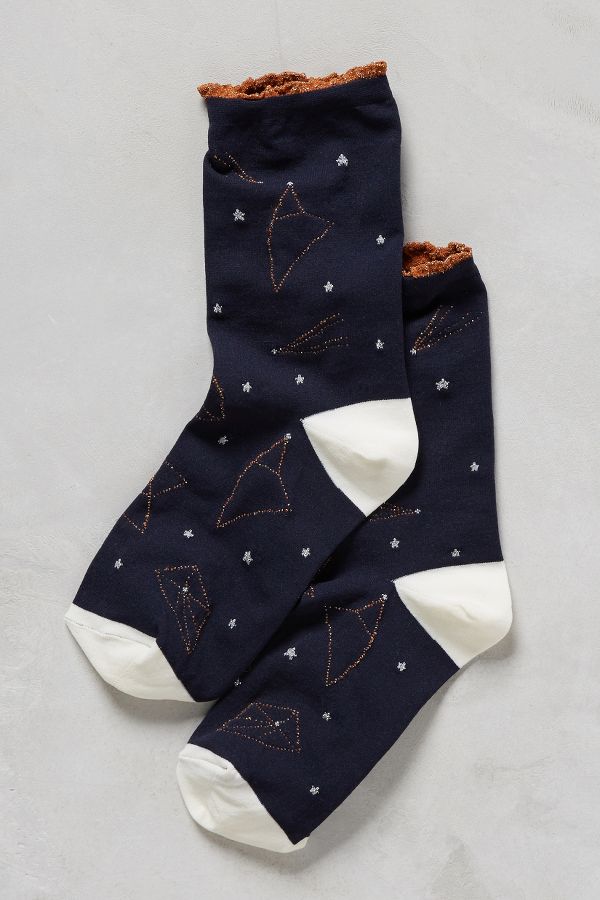 To hold my stethoscope, snacks, notes, and books for residency! HI, Pretty. 
This brand was started by college kids to help find a cure for childhood cancer. 50% of their net profit goes to nonprofit organizations dedicated to cancer research initiatives and immediate support to families.. HOW COOL IS THAT? Also the beanies are adorable.
6. Finally, hoping to find time to make some home made gifts! I purchased this weave kit, inspired by this post. Wish me luck!
Also, need holiday cards? Rifle Paper Co., Killin it as usual.
xoxo
6. Save